Delphini-1 spots Santa
During a routine pass over our SONG observatory in Australia our student satellite reveals a surprise.
The Aarhus University student satellite Delphini-1 from time to time passes over our new SONG observatory at Mount Kent west of Brisbane, Australia. Up to now we have not succeeded in obtaining images of the observatory proper, but recently our steadfast satellite controllers downlinked an image from the coast near Brisbane and discovered a surprise.
Apparently Santa and the reindeer have been out training, and just by chance (we think!) they were passing over the area just when Delphini-1 passed higher up. The result is here: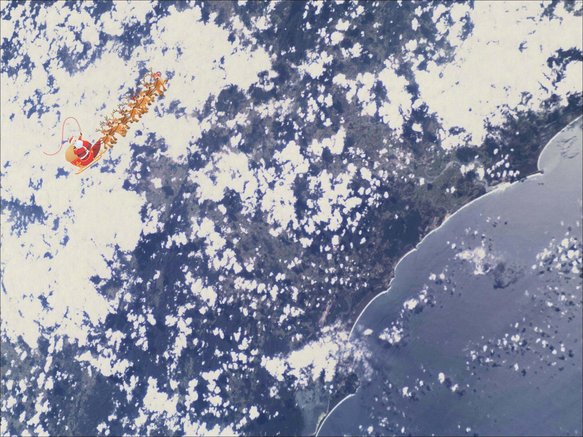 There are indications that Santa also has been playing around a bit up at Delphini-1 itself, as you can see from the logo.
On the facebook page "Delphini-1" you can find more news, a.o. a rather sad prediction. On top of that you will also find our december competition.