Quantum mirrors get excited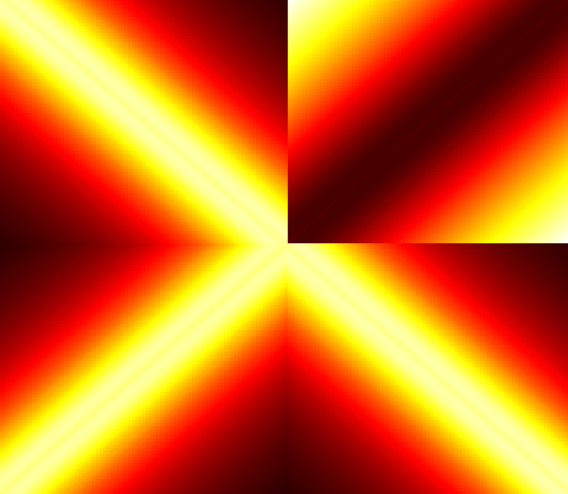 A collaboration between the groups of Klaus Mølmer and Thomas Pohl in the Center for Complex Quantum Systems (CCQ) at IFA shows how to realize photon-photon with ultrathin arrays of Rydberg atoms.
Photons – the elementary quanta of light – can cross each other unimpeded. This fundamental property of light is fundamental for the functioning of our modern communication networks, as it enables the transmission of optical information over long distances with low distortion. There are however many other applications that would become possible if photons could acquire strong interactions between them. Current approaches to generating such effective photon-photon interactions either aim to achieve strong coupling of light to a single quantum emitter or utilize large ensembles of particles with strong mutual interactions. Recent work by Lida Zhang, Klaus Mølmer and Thomas Pohl from CCQ together with former IFA-postdoc Valentin Walther from Harvard University explores new ways to realize synthetic interactions between photons.
Strong coupling between light and an optical medium is often achieved by using large atomic ensembles, such that incident photons can simultaneously interact with as many particles as possible. However, even just a few atoms can also act as excellent light-matter interfaces if they are individually arranged in suitable ways. One of the simplest examples is an ordered two-dimensional array of atoms. While being only as thin as a single atom, such mesoscopic lattices have remarkable optical properties and, for example, can act as a perfect mirror. The calculations have shown that operating such lattices with highly excited atomic states creates an effective quantum filter that will perfectly transmit a single photon but reflects any other incident light. Recent experiments have used optical lattices trap atoms in regular arrays and already succeeded to demonstrate highly coherent reflection of light by such systems. Eventually, the discovered mechanism could thus make it possible to build mesoscopic nonlinear elements for manipulating and processing optical quantum information – an exciting perspective that the two CCQ teams are currently investigating.
The results are published in
L. Zhang, V. Walther, K. Mølmer, and T. Pohl, Photon-photon interactions in Rydberg-atom arrays, Quantum 6, 674 (2022) https://doi.org/10.22331/q-2022-03-30-674